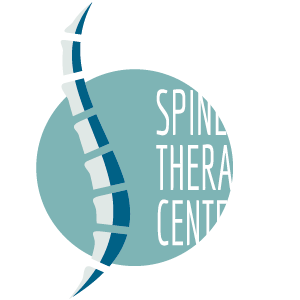 Always first the person, with correct diagnosis, appropriate treatment, emphasizing the Minimally Invasive Techniques
Dr. Stylianos Kapetanakis
The priority for me is the health of the patient and that is why working with a stable team of partners, we identify the causes of the problem, we end up with the appropriate individualized treatment, emphasizing the minimally invasive techniques for a painless spine.
Assistant Professor of Medicine, DUTH (MD, PhD, FRCS)
Specialization at the Center for Spine and Deformities at Guy΄s & St. Thomas Hospital, London.
Head of the Spine and Deformities Department at the Inter-Balkan Medical Center of Thessaloniki.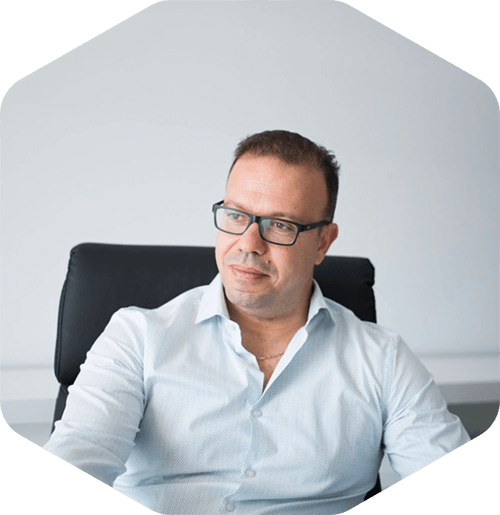 We are dealing successfully
Specialized Therapies – Most techniques are performed under local anesthesia and controlled sedation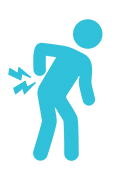 Disc degeneration - Disc herniation - Spinal stenosis - Fractures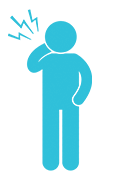 Cervical disc hernia
Myelopathy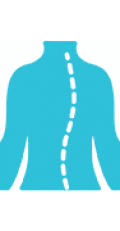 Scoliosis
Kyphosis
Spondylolysis- Spondylolisthesis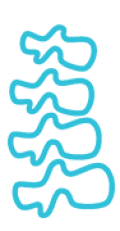 Primary tumors
Metastatic tumors
hours average hospital stay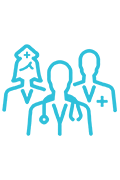 Always have surgery with your doctor and not with external collaborators.
Collaboration of a permanent and stable surgery team with priority to the patient's health for a painless spine.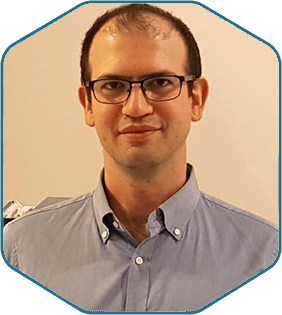 Sotirios Apostolakis
Neurosurgeon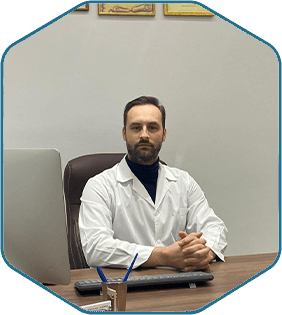 Evangelos Floros
Orthopaedic Surgeon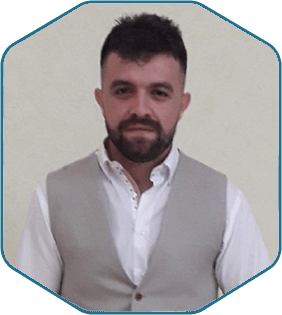 Nikolaos Gatsnikoudis
Doctor
Schedule a conversation with your doctor
Whatever problem you face, leave us your details and Mr. Kapetanakis will contact you for more details.
In order to be able to provide the best possible result, we choose to work with the leading medical companies that are constantly innovating, always offering more possibilities and treatment options.
At the same time, wanting to ensure the best possible experience for our patients from abroad, we work with the leading private clinics in Greece so that they can enjoy a quality and safe stay throughout the treatment process.
After a fall, I had suffered from many surgeries, both spinal fusion and spine surgery, while in the immediate aftermath of the operation I had a problem with my leg, to the point that I could not even lift it, let alone walk. This also affected me at work as my work is manual and I could not lift almost any weight. I visited Mr. Kapetanakis who after a careful study of my case, suggested the endoscopic discectomy in order not to have additional pain as otherwise I would need to put screws again I entered the operating room on the 28th of the month and the next afternoon I was able to get up without feeling any discomfort and without pain! I totally recommend Mr. Kapetanakis to anyone who faces such problems and does not want many surgeries!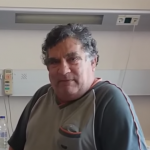 I was having trouble walking for over 7 months while the pain I was feeling was intense and persistent due to disc herniation, without being able to find the appropriate treatment. I came from Canada to the Balkans to do this endoscopic discectomy, which I had heard was painless and 100% successful. Searching online I found that this operation is performed only by Mr. Kapetanakis, so I contacted him. Just three days after the operation, I feel great and I can now walk without any pain! I totally recommend Mr. Kapetanakis to anyone who faces similar problems and wants a final solution!